Easy Shipping Integration
with InstaShipin!
InstaShipIn has one-time easy shipping integration process to run your shipping and fulfillment smoothly every day. You do not require any technical expertise to configure your online store.
What is InstaShipin easy integration?
Smart Web App for all Online Stores
Available for Magento, Shopify, WordPress, PrestaShop, FB, Instagram and more!
Search and Install Our App
We offer apps for Shopify, Magento, WooCommerce, BigCommerce, PrestaShop, & support social sellers too.
Manage Orders & Fulfilment
Once Integrated,  our platform will auto-sync your orders. You can easily manage your orders as per shipping needs.
Approve, Ship & Track
Approve, Ship & Track orders right from the platform. We have DHL, Blue Dart, FedEx, Delhivery 25+ Delivery Partners.
Benefits of Easy Integration
Key Benefit of InstaShipin
InstaShipin brings in the same level of automation, efficiency, and performance in shipping as you have with your online store.
Auto sync orders
InstaShipIn auto-imports orders from your online store old, new, ongoing and will show you the status of each shipment.
Start Shipping instantly
After the auto-sync process, you can approve orders, print dispatch labels, and request courier pickup. You can ship to 26000+ pin codes.
Wide range of delivery services
Choose between normal, express, same day deliveries, pan India and cross-border destinations, and special shipment options as well.
Save Time
With our quick setup and a superior level of automation process, InstaShipIn saves you precious time that you can now use to develop and grow your core business.
Customise Requirements
We offer express delivery and special services based on nature of shipment, white labeling option as well as software customisations.
Anyone can do it
InstaShipIn is a web application and with an easy integration process. No coding or developer required!
InstaShipIn's easy integration process
Integrating is a child's play! 3 Steps for eCommerce Shipping Integration with Any Platform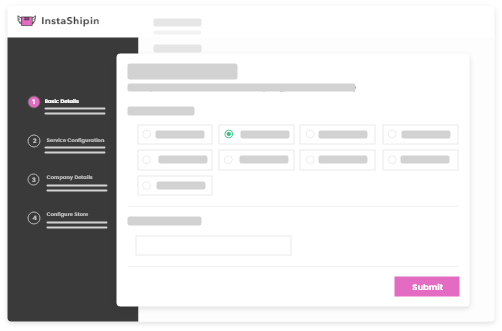 1. Search for InstaShipIn Web App
If your online store is built on an eCommerce enabler, login to their backend and search for InstaShipIn in their Plugin App store.
2. Install App
The installation procedure guides you step by step to eCommerce Shipping Integration with InstaShipin.
3. Register Account
Create your "forever free" account with InstaShipIn. Upload the Know Your Customer (KYC) form. Start shipping immediately upon completion of verification!
API documentation for developers
For custom-designed online stores or currently unsupported ecommerce platforms, InstaShipin offers an open Developer API with well-documented API definition. Rest assured, your order information is handled most securely!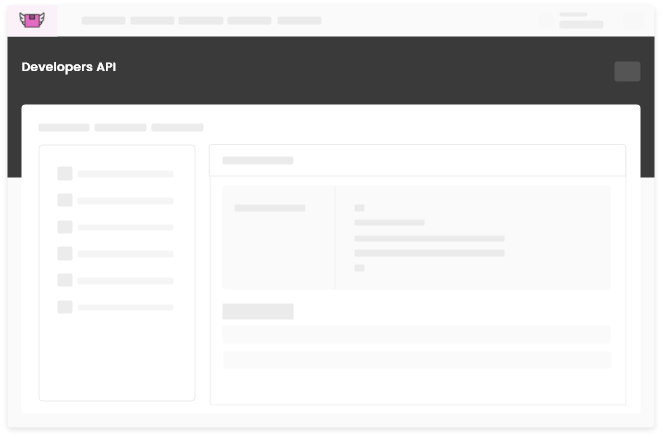 Get prompt responses from a friendly, professional and Knowlegabable support team for eCommerce Logistics Integration!
Do I need help from a technical support person to integrate with InstaShipIn?
No! InstaShipIn is an easy-to-integrate plugin if your online store is on any of the popular eCommerce platforms. Please see the Platforms tab of this website on how to integrate. If you still need help for eCommerce Logistics Integration, please contact our Support Center.
Can I sync my accounting or warehousing software with InstaShipIn?
You can. Please contact our Support Center. We would need some information about the software you use, and soon you'll be all set.
How do I link InstaShipIn to my website?
First identify which platform your online store is on. InstaShipIn is available as a Web App on most eCommerce enablers. Just let us know which platform your website is on, and we shall guide you with the linking, step by step.
Would you provide a Shipment tracking URL for my website?
Yes, we shall provide the InstaShipIn Tracking URL. You can embed it wherever required in your site to track shipment status of any order placed through your online store.
Can I integrate InstaShipIn with my marketplace store?
Not seamlessly. We do not provide direct integration with offline marketplace stores. However we do have a very user-friendly facility to upload order data in a specified excel format. After this, InstaShipIn takes over the shipping of the orders you entered.
Rate Chart
Get shipping estimates
Baselined at a super-low INR 25 per 0.5 kilogram, InstaShipin's rate calculator precisely informs you why we charge what we charge. That's called transparency.
Get full cost visibility
Know the components in your invoice
Real-Time Rates
Use the Rate calculator to find real time rates
Compare Rates
Pick the delivery type that fits your need and budget
Join Now To Start Shipping With InstaShipIn!
We help ecommerce store owners to ship their orders instantly by providing simplified logistic solution backed by high-end technology.