Simplified eCommerce Shipping Solutions
All new eCommerce Shipping Solutions with easy approval and dispatch of shipments. Customise the platform as per your requirements
  Grow your eCommerce business
  Engage with your customers
  Improve shipping quality
Deliver to your customers through our massive eCommerce delivery Network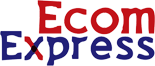 Built for eCommerce Delivery & Fulfillment
One Platform for Multiple Type of eCommerce Delivery
Express Delivery
For your business, when it demands urgent shipment of your products.
Get a Demo
Cash on delivery
InstaShipin delivers to 26000+ COD enabled pincodes throughout India.
Get a Demo
Hyper-local delivery
InstaShipin works just right for intracity or neighborhood delivery.
Get a Demo
Cross-border delivery
Capable of delivering internationally through its various courier partners.
Get a Demo
Approve, Dispatch & Deliver
Simple Steps to Kick-start Your eCommerce Logistics
Quick setup and
easy operation
Setting up eCommerce delivery for your online store is super quick. Using its simple, user-friendly screens to approve and ship orders is super easy!
The answer for all
eCommerce companies
Whether you're a budding online seller offering a single product, or a major brand rolling out multiple product lines, our shipping solution is built for your unique needs.
Multiple delivery
solutions
We have a eCommerce delivery Types to suit your every need: speed (same day, express), destination (PAN India, cross-border), shipment (branded delivery, high-value orders, dedicated products), cash mode (Cash-On-Delivery, prepaid, postpaid).
Transparency through real time shipment tracking
Be it a certain airway bill number or the bigger picture of your entire logistics, InstaShipin dashboard always has up-to-the-minute status for you. Gain full control, especially on last mile and ecommerce delivery management.
Per 0.5 KG (The Lowest rate)
eCommerce Shipping for
multiple Platform
Just install Plugins & Apps
to auto-sync, & Streamline
Your Orders
If your store is built on a ecommerce platform,
integration is a one-time matter of a few minutes.
If you're selling on Amazon or social media,
simply upload your order info and watch
InstaShipin take over!
Added benefits over eCommerce Shipping
We Are Making
eCommerce Deliveries & Fullfilments
Your Competitive Edge
Our eCommerce shipping solutions provides a complete suite of technology applications to help you maximise efficiency and offer your customers a seamless delivery experience.
Branded Communications
For Delivery Experiences
Offer your customer a world-class delivery experiences by controlling and automating the communication to them from our platform.
Resolve Faster With Your
Dedicated Account Manager
You don't have to wait in queues for customer support. Just call you "Account Manager" and resolve your issues faster.
It's Free Platform, You Pay
Only For Deliveries
All this setup and our technology is free to use, you only pay for the deliveries. There are no additional hidden costs.
Build your customer's trust by giving them better eCommerce Delivery Service with us
InstaShipin is a fine blend of first rate technology and a humble, and helpful team of people. You can focus on scaling your ecommerce business to the next level and leave delivery process to us!