Category Name - Shipping
Customers' Opinions on Shipping – The Cold Hard Truth
2020 has been a shake-up year in most industries. This is true for e-commerce.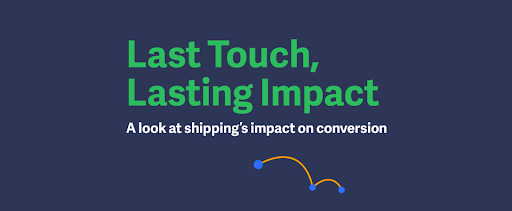 IMAGE ONE: 
An impression that lasts.
How shipping is tied to conversion.
2020 has been a shake-up year in most industries. This is true for e-commerce. The pandemic has forced a paradigm shift in what consumers want and expect. For better or worse, expectations have changed. For the time being at least, customers are now willing to tolerate a longer waiting time for deliveries, in return for better shipping times and increased communication.
Returns Reign Supreme in 2020
Returns at land-based stores have been largely impossible for many consumers during the pandemic. As a result, online platforms are carrying the burden of product returns. Around 54% of consumers say return policies are an important factor when deciding to buy. As many as 85% think that returns should be self-serviceable. Contacting customer service directly is not preferred for most customers.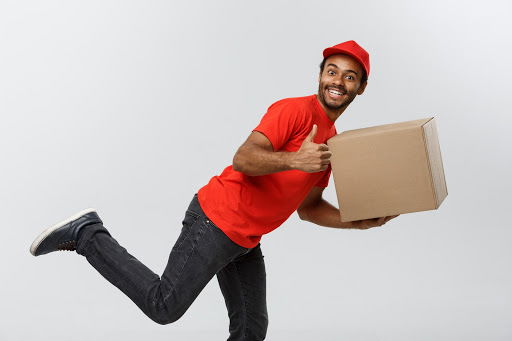 Quick & Free Deliveries Are Losing Prominence
Delivering as quickly and as cost-effectively as possible is always important; 63% of customers say that speedy shipping is necessary for a positive experience. The thing to note, however, is that this figure is down from 72% in 2019. A free shipping option is demanded by 66% of customers, but this figure was 76% in 2019.
Speed is slowly losing its throne, it seems.
When it Comes to Shipping Errors - The Buck Stops With You
Customers have indeed been slightly more lenient when it comes to delays this year. It's worth remembering, however, that these errors are still blamed on the merchant. As many as 70% of customers will have a negative opinion of the merchant rather than the delivery service when things go wrong. It's not necessarily fair, but it is a force you'll have to deal with.
More information about the research and surveys used in this article can be found here.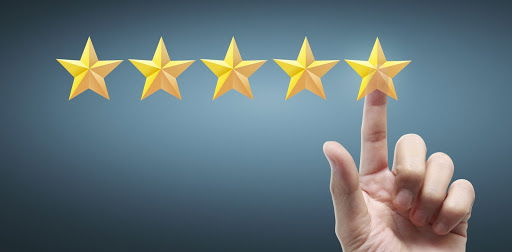 Make Your Shipping Work for You
Learning what we've outlined above is half the battle. Knowing how to prepare yourself is another situation altogether. Read on to learn how to transform your shipping experience.
Shipping Options
To accommodate the variety of preferences found in the modern gamut of customers, we've found it's best to offer three clearly defined shipping options.
Speedy Delivery
Not every customer will want to pay a premium for this option, but it's worth retaining those who do. Rushed or next-day services can save sales from being abandoned altogether. It's a cost to consider, but some customers are willing to pay for it.
Flat-Rate
Using a one-size-fits-all rate is usually a good option. There's not a huge amount of variation in domestic shipping costs, so a flat-rate that you're comfortable with is a great way to increase conversion. It's worth noting that if you sell many different products with wildly varying weights and sizes, this might not be possible.
Free
This is the option most customers hope for. It's usually slower and is covered by slightly bumping the cost of your products. Free shipping is a fantastic way to push more sales and increase conversion.
Take the Headache out of Returns
Customers can order from you without contacting anyone; they expect the same when returning items. It's best to make the process of returning items as painless as possible by using an automated returns system. It's also worthwhile to send return labels with each delivery to make returns more convenient.
Keeping your returns process as simple and efficient as possible is in your best interests. It helps to improve brand loyalty and allows you to compete with the e-commerce giants. Offering free returns can be a tough pill to swallow, but they come with less urgency. For this reason, they can be significantly more affordable than deliveries.
If you're looking for ways to cover the costs, offering an optional extra for "pain-free returns" with orders is a good way to go. Charging around $3 can help offset the new expense and gives customers increased confidence in their order.
Final Thoughts
Consumers have been conditioned by the likes of Amazon to expect phenomenal levels of customer service. This can be a tough reality to face for merchants operating on a smaller scale. It's worth remembering that knowledge is your most vital weapon in this industry. Understanding what your customers expect makes it possible to develop strategies that meet their demands.
It's not worth focusing on whether customer expectations are fair. It's better to determine how best to accommodate their expectations. The better you can adapt to the market's demands for convenient, pain-free returns, the better your chances of thriving rather than just surviving.
An improved delivery process can transform your stats for sales, conversion, and customer retention.