Category Name - Features Shipping
How to Use and Offer Contactless Delivery in 2020?
In the year 2020, several trends have changed their course and quite a few luxuries have become a necessity- with 'contactless delivery' being one of them.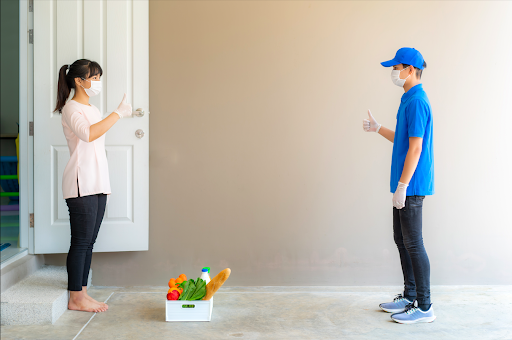 In the year 2020, several trends have changed their course and quite a few luxuries have become a necessity- with 'contactless delivery' being one of them. A number of industries, especially the ones with a higher rate of human interactions, like restaurants and grocery stores, are now using contactless delivery as a standard procedure to ensure the safety of the employees as well as the consumers.
Although direct-to-consumer (DTC) brands are already following the 'contact-free' pattern, it is essential to get an understanding of contactless delivery procedures and safety measures in eCommerce logistics, and hence its impact on business and consumers in the recent times.
The following paragraphs would highlight how eCommerce shipping solution providers use contactless delivery:
Contactless Delivery
The term mainly refers to the eCommerce delivery system, ensuring limited or no contact between the delivery person and the customer. In 2020, with the increase in the rate of online shopping for groceries and other essential, contactless eCommerce delivery has gained immense popularity.
Rapid Growth of Contactless Delivery in 2020
While several eCommerce shipping providers were already using contactless delivery technology, it has now become a necessity due to the COVID19 pandemic, especially for the food and groceries delivering apps like Postmates, Swiggy, Uber Eats, and Zomato. Other industries, including hotels, retirement centers as well as eCommerce Shipping Solution providers are looking for better options for contactless eCommerce delivery. Some of these options include self-driving vehicles, drones, and robotics- as this investment would continue to improve the eCommerce logistics and delivery system and support the eCommerce boom later as well.
The Mechanism and Working of Contactless Delivery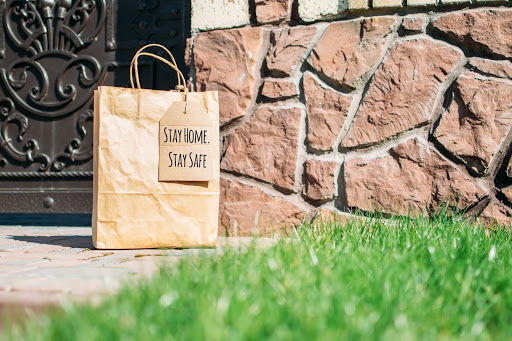 The main concept behind contactless delivery is avoiding any form of human contact- no need for signatures, handoff, or exchange of parcels in person- hence no contact at all with the delivery person. Instead, the order is dropped off at the destination, and the recipient receives a notification (email, text, or phone call). The customers can choose from a variety of available options- where to leave the parcel, whether to alert them or not, if yes, how would they like to get notified. If instructed, the delivery person might take a picture of the package and send it to the consumer.
Safety and Success during Contactless Delivery
In eCommerce Logistics, there is no face to face interaction with the customers, but it is essential to be informed regarding risk reduction and safe delivery to the customers. Following are some of the measures to ensure safe and secure contactless delivery during recent times:
SMS or E-mail Notification to Customers
While decreasing the chances of human interaction, contactless delivery has increased the risk of parcel theft- hence it is essential to notify the consumers (through email, SMS, or phone call) when the parcel is being delivered. eCommerce shipping solutions, like InstaShipin , do not only notify the consumers but also offer real-time tracking services for both the business and the consumers- to keep them updated about the parcel's status.
Keeping the Delivery Drivers safe
At InstaShipin, the delivery drivers are required to follow proper safety protocol while dropping the orders, to ensure the wellbeing of both the customer as well as driver, while dropping the packages. These safety measures include wearing gloves and masks, using hand sanitizers regularly, and going through temperature checks at the start of each shift.
3PLs using Safety Protocols for Contactless Delivery
The third-party logistics (3PL) provides, including InstaShipin have implemented strict safety measures to allow uninterrupted delivery service. Since the eCommerce logistics and eCommerce delivery providers are not in contact with the customers, they are taking precautions to prevent warehouses from shutting or slowing down during the high-risk times.
Following are some of the essential steps taken by InstaShipin eCommerce Shipping Solutions during the COVID19 for the safety of its employees and customers:
Compulsory Safety Masks and Temperature Checks Before Entering the Fulfillment Centers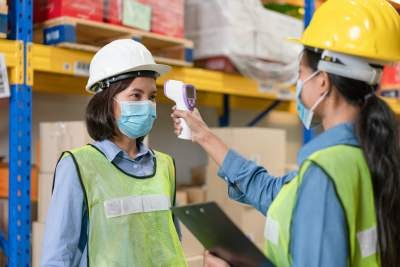 At InstaShipin fulfillment centers, all the employees have to wear safety masks at all times, and also have to go through temperature checks before the starting of their respective shifts. It is eminent to mention here that these safety measures apply to all the workers and staff members unanimously- including the drivers picking up, individuals responsible for dropping off the inventory, contractors, vendors, carriers as well as anyone else who has to enter the InstaShipin facility.
Multiple Time Cleanings every hour at the Fulfillment Centers
Since the starting of the COVID19 pandemic, InstaShipin has increased cleaning schedules at each fulfillment center multiple times, employing additional cleaning staff and increasing the number of shifts. It is ensured that each and every surface is cleaned several times per hour, to eliminate any chances of contamination.
Maintaining Social Distance within the Facility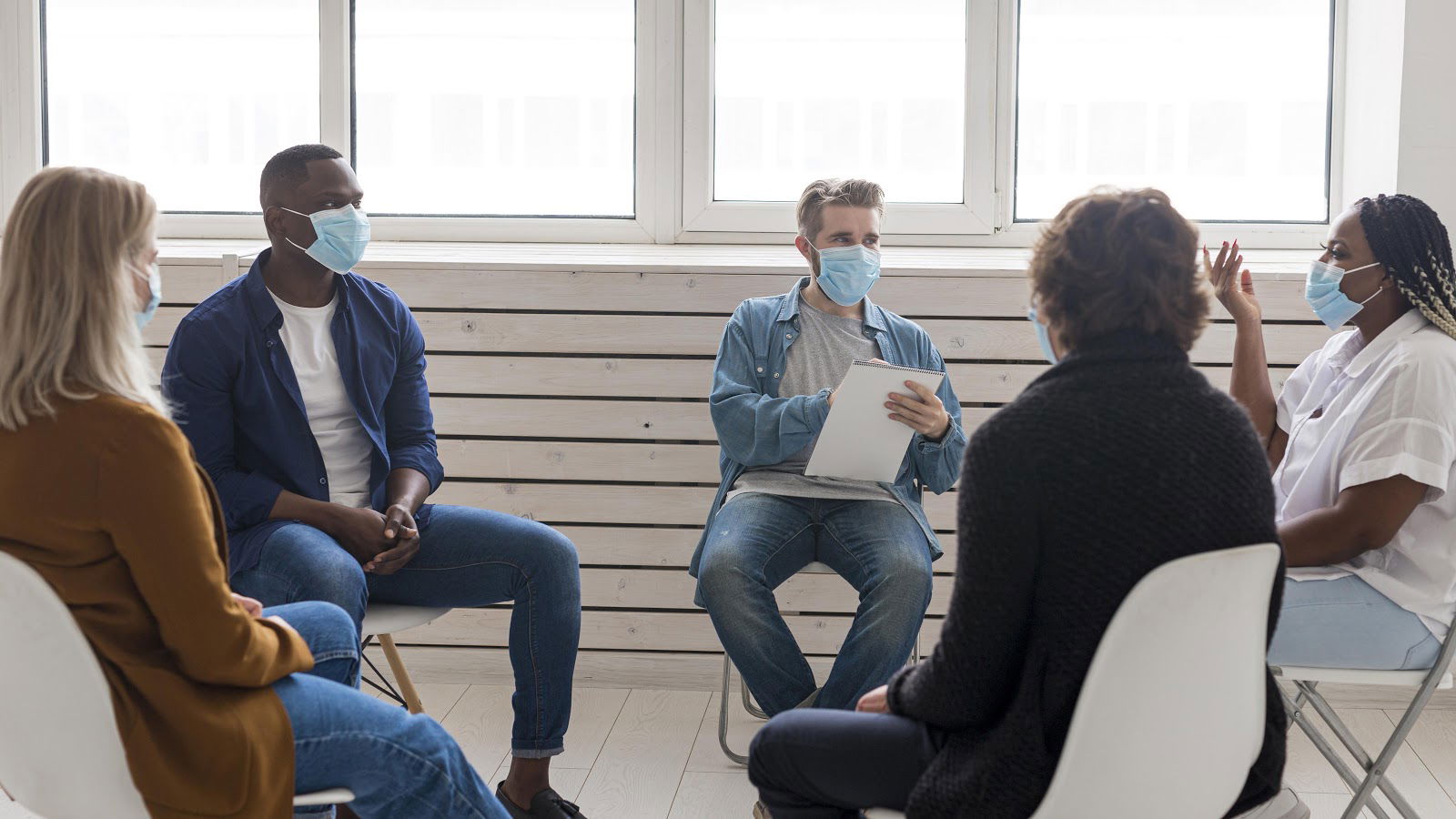 The whole facility of InstaShipin is marked with social distancing markers on the floor, to direct employees about safe distance and make sure implementation of social distancing practices at all times. This includes pre-shift stretches and the stand-up meetings; furthermore, all the meetings are now conducted in small groups, to avoid large gatherings.
Conclusion
To facilitate the smooth running of your business, InstaShipin is playing its part by implementing safety measures; to keep its fulfillment centers open and functional. As an eCommerce delivery service, it is essential to stay updated about the safety measures and their implementation- to allow smooth running and thriving of your business during these tough times.
If you are looking for a reliable, efficient, and competent eCommerce logistics/ eCommerce Shipping Solution provider, you can count on InstaShipin to boost your business. For more information about our services and operating procedures, click here. We provide a variety of services, with easy approval and the quick dispatch of the shipment. Moreover, the platform can be customized in accordance with your requirements. You can also request a demo on our website to get a better idea about our services. Contact us today and let us take care of your shipping and delivery operations while maintaining a high standard of safety measures and protocols. Hope to hear from you soon.